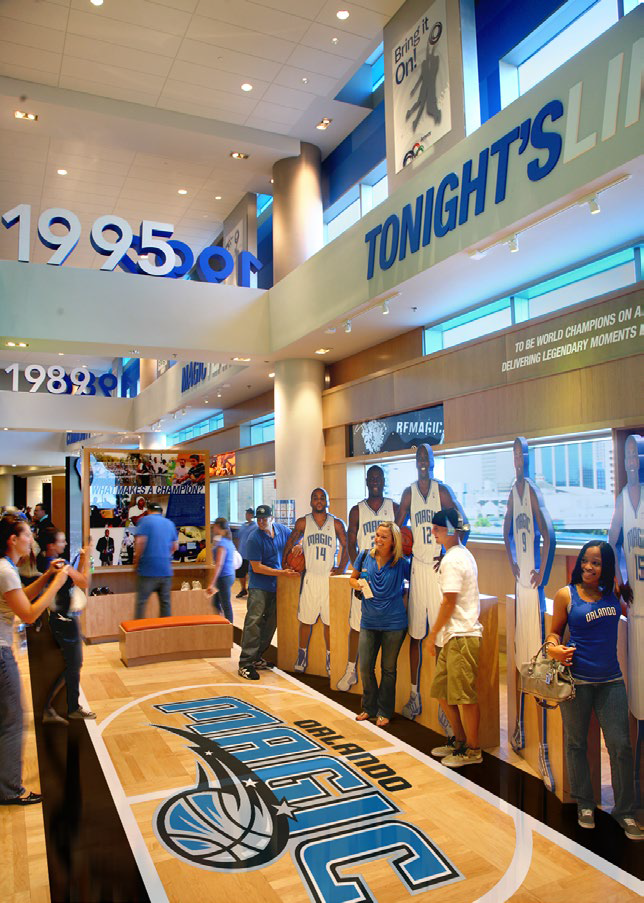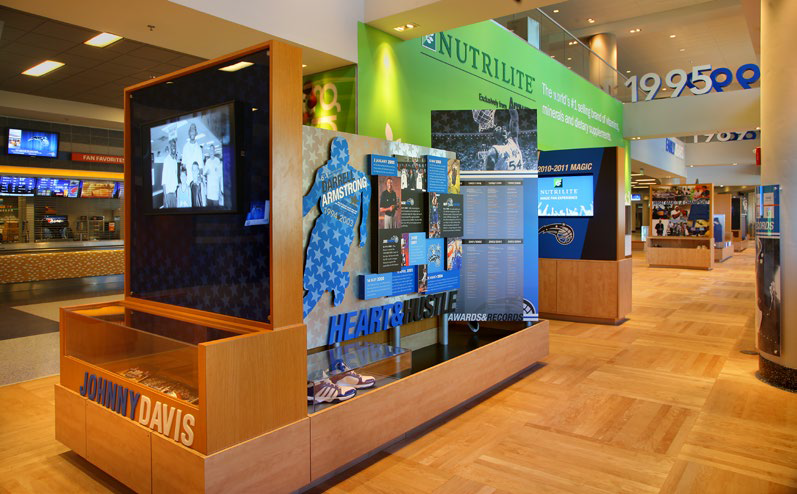 Challenge:
Nutrilite Vitamins and Supplements are designed to improve the human immune system and sold through Amway. The challenge was to leverage existing Amway relationships to support the marketing and advertising of Nutrilite.
Objective:
Amway owns the naming rights to the arena in which the NBA's Orlando Magic play, and the company desired to leverage its presence in the arena to seamlessly integrate Nutrilite's benefits while maintaining the passion associated with the Orlando Magic.
Solution:
Our creative team and sports marketing partners designed, crafted, installed, and facilitated the roll-out of an in-arena, team-affiliated brand activation platform built upon the team's celebration of history via a unique Hall of Fame exhibit.