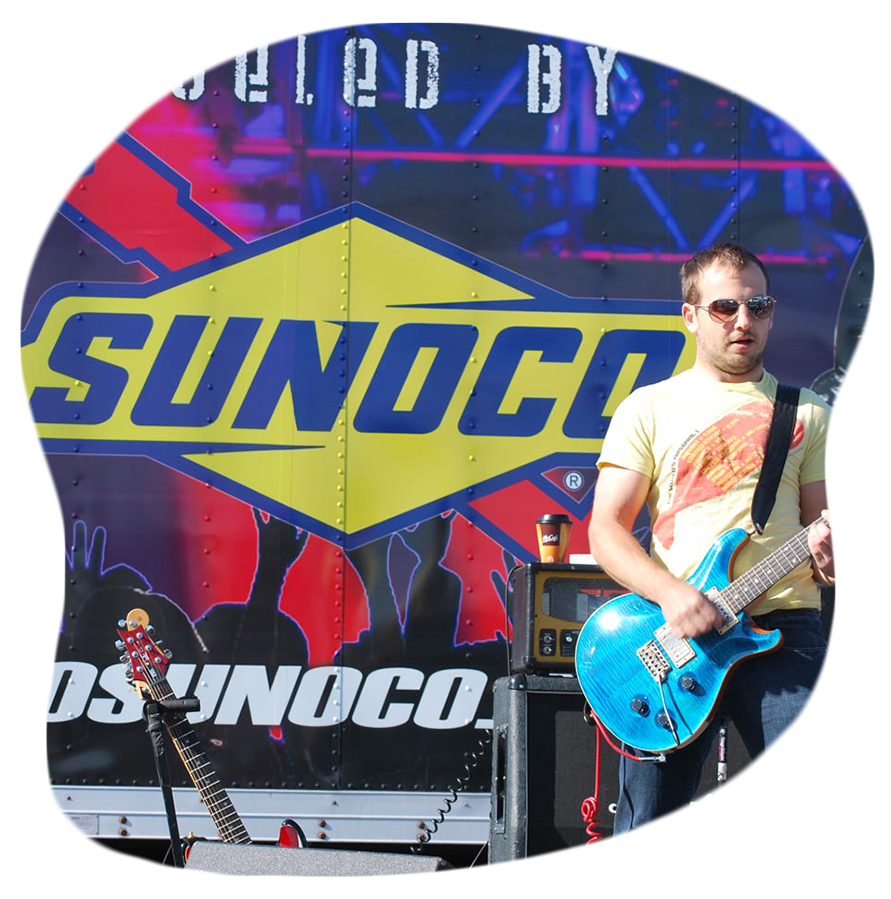 Challenge:
As the official fuel of NASCAR, Sunoco has high awareness and visibility among NASCAR fans. The challenge was that Sunoco did not have an activation footprint at the races each weekend.
​
Objective:
Create a cost-effective activation footprint for Sunoco to reach out directly to consumers with offers from their A-Plus Rewards loyalty platform, and a footprint from which they could distribute free, branded merchandise.
​
Solution:
Leveraging an existing mobile stage, serving as the centerpiece for the Midway at dozens of NASCAR races every year, POC Media was able to co-op the footprint in return for free gasoline cards. This approach allowed Sunoco to secure an activation footprint at a fraction of the retail cost. Additional branding on trucks and vehicles provided similar footprints at NHRA (National Hot Rod Association), and NCAA football tailgates.